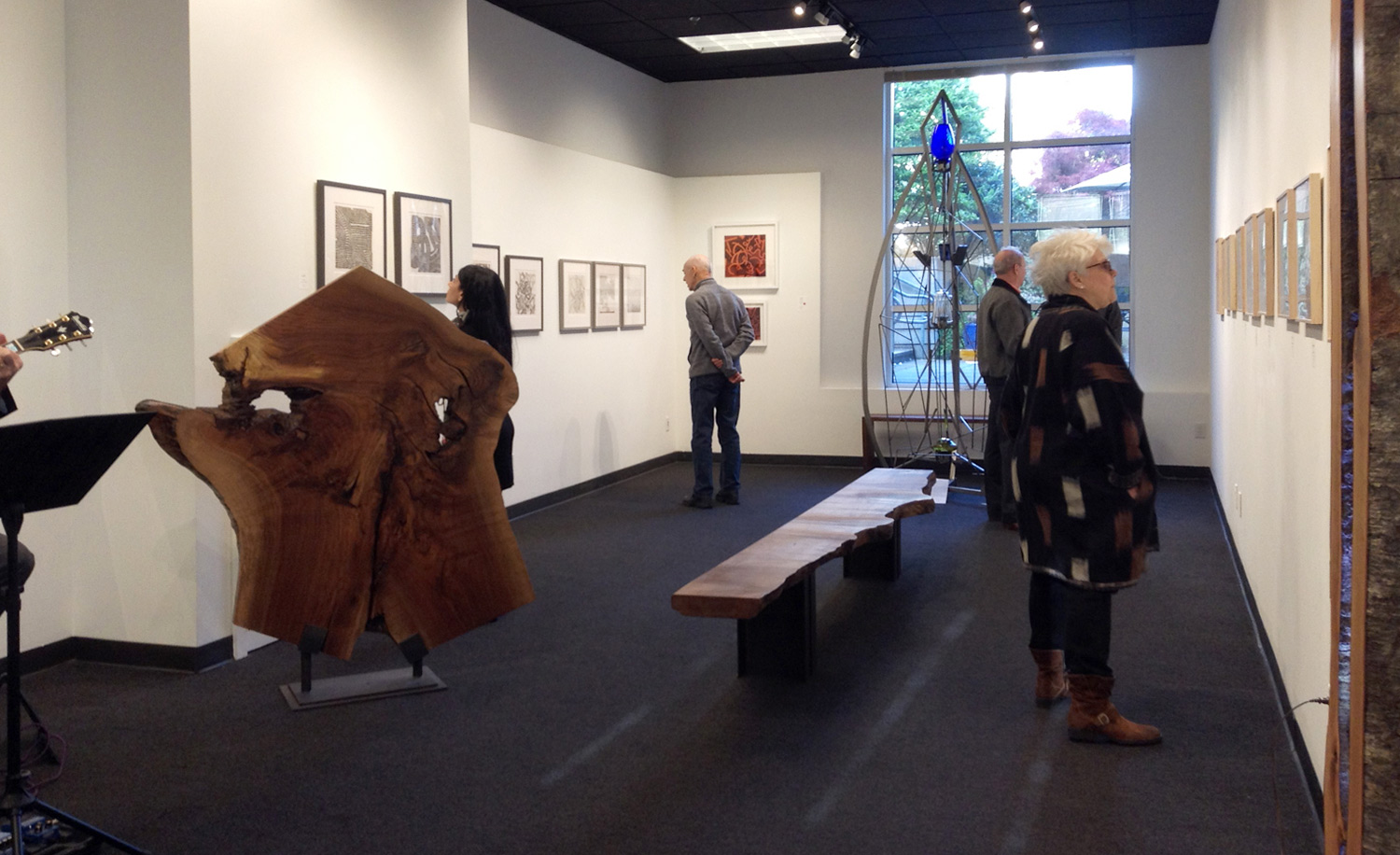 About the Gallery
The Island Gallery is located on Bainbridge Island, Washington, a short ferry ride from Seattle. The Gallery exhibits the work of over 100 contemporary artists from the US and around the world. Established in 2002 by Susan Swannack-Nunn, the Gallery initially focused on Indonesian textiles and wood fired ceramics from the Northwest. She was fortunate, at the time, to have opportunities to work with a couple from Indonesia, Nia Fliam and Agus Ismoyo, who became world famous in creating batik textiles, in Asia, the US, Europe, and Africa.
Susan was always interested in the arts, although professional pursuits included studying Chinese on a Fulbright Grant in Southeast Asia, and earning degrees in Asian Studies, and in International Management and Science Policy. This led to a career at the World Bank, where she focused on economic development in Asia. During this period, she continued her study of traditional art forms in the region.
Over the past 20 years, the Gallery grew in both physical size and artistic scope. The Gallery now includes leading American textile artists, ceramicists from around the world, craftsmen producing furniture and sculpture from the abundant wood resources of the American Northwest, contemporary jewelry makers, and paintings and prints from one of the most creative groups of print artists in the region. Knowledgeable, international staff greatly facilitated the success of the Gallery's mission, supporting both the artists, and clientele.
During the recent pandemic the Gallery continued its extensive online presence and in 2021 moved to a more intimate gallery space in the Northeastern part of the Island. It will be fully operating this year.
The aesthetic of the Gallery has remained one of respect for traditional art forms with an emphasis on contemporary interpretations, minimal design features, and respect for ecological sustainability. Its artists are nationally and internationally known and have become part of significant private and museum collections.