Carter Smith – Textiles and Wearable Art
Want to see more work from Carter Smith? Please click here and let Susan know. She has other pieces available.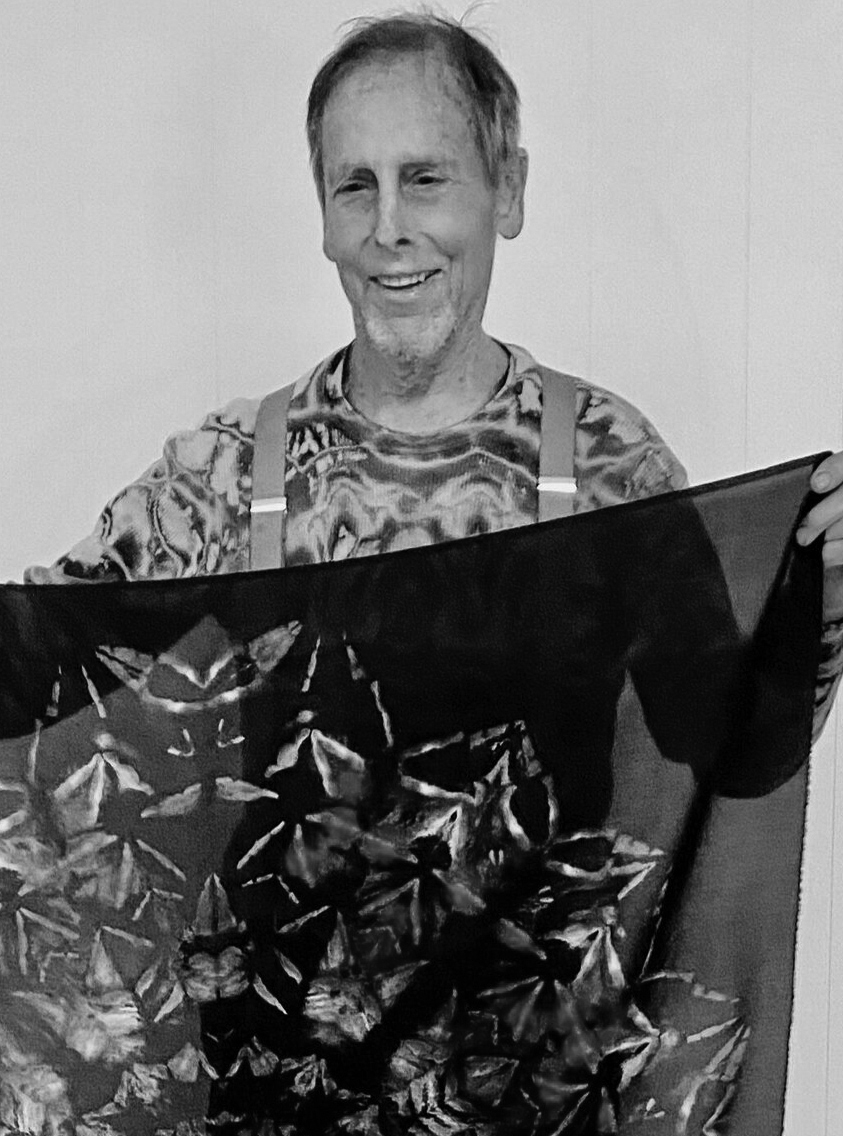 Carter Smith
Shibori Fabric Design
Carter Smith's one-of-a-kind hand dyed silks and original bias designs create unique and timeless garments that truly support and enhance the beauty in every woman who wears them. He has been creating shibori fabrics that have been exhibited in galleries and museums around the world for over 49 years.
"I prepare and dye each piece of silk, enough for one outfit at a time. Each garment is then hand crafted by one of the seamstresses in my studio. My desire is to wrap you in color and luxury."